Robert Plant & Alison Krauss Drop New Song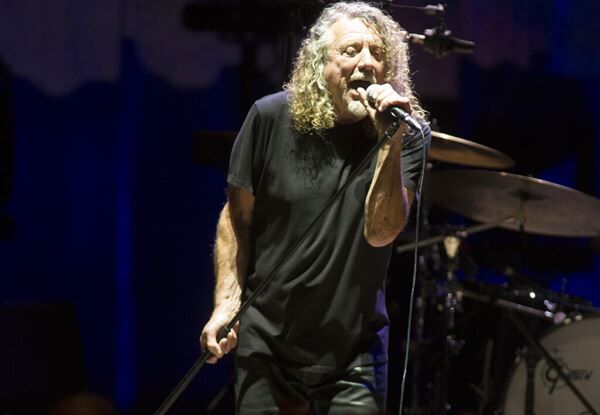 As we told you, 13 years after releasing their GRAMMY-winning album "Raising Sand," Robert Plant and Alison Krauss are reteaming for the new album 'Raise the Roof," which drops November 19th. Well, now they have released a new song from the record.
The duo just shared the new song "High and Lonesome," backed by drummer Jay Bellerose, bassist Dennis Crouch, guitarist Marc Ribot, and pedal steel player Russell Pahl, with the album's producer T-Bone Burnett on electric guitar and mellotron. It is the second song they've released, after the lead single "Can't Let Go."
Check out the song to the right, and the track list below:
"Quattro (World Drifts In)"
"The Price of Love"
"Go Your Way"
"Trouble With My Lover"
"Searching for My Love"
"Can't Let Go"
"It Don't Bother Me"
"You Led Me to The Wrong"
"Last Kind Words Blues"
"High and Lonesome"
"Going Where the Lonely Go"
"Somebody Was Watching Over Me"
Source: U Discover Music