Old Dominion Explain "Meow Mix" Version Of Self-Titled Album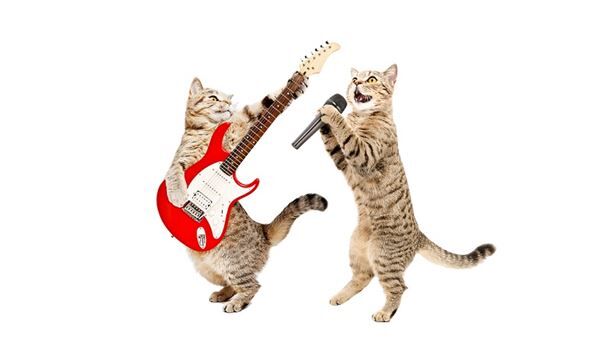 Old Dominion fans got some pretty unique music from the band. In case you missed it, the group just released "Old Dominion (Meow Mix)," a new version of their self-titled album, replacing almost all the album's lyrics with "meow."
Frontman Matthew Ramsey tells "People," the album is "just a bunch of grown men making a joke." He says it all started during a band meeting when someone made a point, and another replied with "meow, meow," and it just became a running joke, with Matthew noting he'd "slip in a few meows here and there," during sound checks.
"We just thought it was funny, and then some of our crew thought it was funny, and then the label's always asking us to do different versions of songs — acoustic, things like that," he shares. "And we were like, 'Let's do a meow one,' and then it started with one song, and then we were like, 'Oh, let's do the whole album!' "
As you can imagine, the band had a hard time not cracking up during the recording of the record. Matthew notes, "The guys had to leave the room because they couldn't stop laughing, and if one person cracked, the rest of us would." Check out a couple of the songs to the right
ONE MORE THING!

The album actually contains one word that isn't a meow. In "Smooth Sailing" they throw in a "ruff" in the line, "They ain't got a dog in this fight," with Matthew noting, "We can't meow over the dog."
Source: People