Maren Morris Claps Back At Twitter Troll Who Tells Her To "Leave Country Music"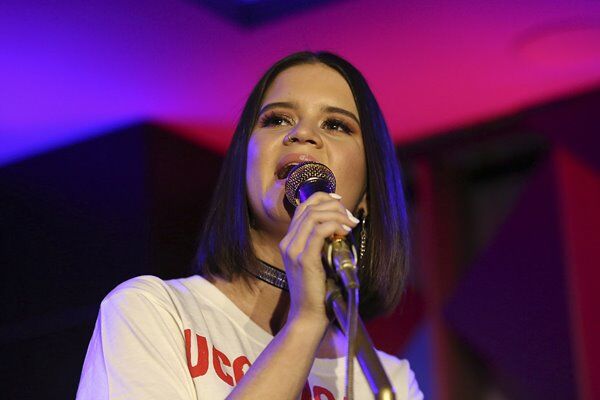 Maren Morris is known as someone who loves to speak her mind, and she's not about to sit quietly when someone tries to shut her up.
In case you missed it, Maren was quick to respond to a Twitter troll who had an issue with Maren being a feminist, writing, "Why don't you take your liberal, feminist crap and leave country music!," adding, "Your newest video for "Girl" is disgusting and as a woman I actually find it totally demeaning and out of line. How dare you act like you represent women who listen to country music."
Well, that certainly didn't sit well with Maren, who was quick to clap back at the hater, sharing, "Hate to break it to you, Bailey, but she's here for the long haul to make more "disgusting" music videos about self-acceptance and mental care. Gross!"
ONE MORE THING!

Maren never gets sick of hearing her new music on the radio. In fact, she shared video of her and hubby

Ryan Hurdhearing "The Bones" for the first time on the radio, and she was certainly excited.

Check it out to the right.
Hate to break it to you, Bailey, but she's here for the long haul to make more "disgusting" music videos about self-acceptance and mental care. Gross!✌🏼💃🏻 https://t.co/ykr6llZ2gw

— MAREN MORRIS (@MarenMorris) July 7, 2019
It insanely poured rain for 20 minutes in East Nashville and right as the sun came out, this happened...🌦 🦴#WhileWeStayPut pic.twitter.com/g3utgJucKz

— MAREN MORRIS (@MarenMorris) July 7, 2019