Garth Brooks Shares Deets On New Trisha Yearwood Video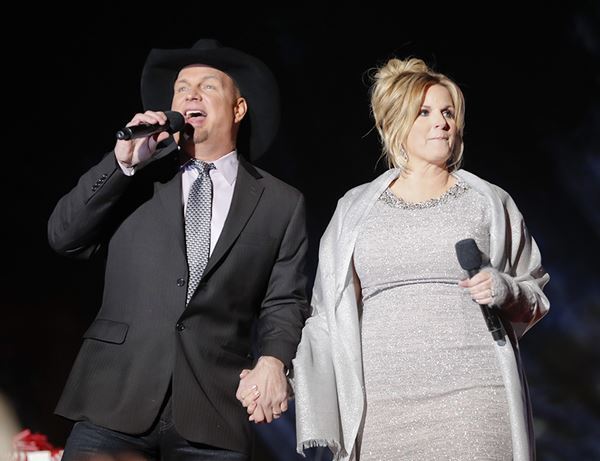 As we told you, Trisha Yearwood performed a beautiful rendition of her song "I'll Carry You Home" during the ACM Awards "In Memoriam" segment last week. And fans loved it so much, Trisha's now releasing a video for the tune.
Trisha's hubby Garth Brooks announced last night during his latest "Inside Studio G" that a video for the track will be released tomorrow. The clip features old family footage of Trisha's mom and dad, as well as footage of when they brought her home as a baby.
And Garth loves the song just as much as fans. In fact, during the Facebook Live chat he shared that it's the song he wants played at his funeral, although he hopes that's not for a long time.
ONE MORE THING! Garth revealed that he and Trisha's cover of the Oscar-winning "A Star Is Born" tune "Shallow" will be on his new album "Fun," with Garth saying it came out "amazing."
Source: Garth Brooks