Garth Brooks Reminisces About Being Introduced to Trisha Yearwood By Kent Blazy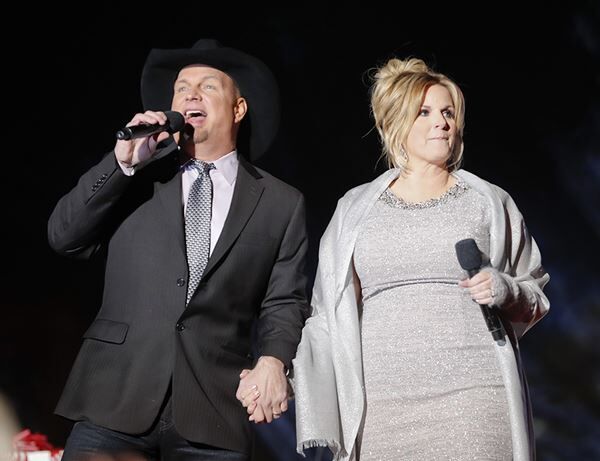 As we told you, Kent Blazy, who wrote such Garth Brooks songs as "If Tomorrow Never Comes" and "Ain't Going Down (Til The Sun Comes Up)," was announced as one of this year's inductees into the Nashville Songwriters Hall of Fame. Well, to celebrate the good news, Garth had Kent on "Inside Studio G" last night where they talked about the honor and did some reminiscing.
In talking about Kent's induction, Garth noted "the world is now complete," adding, "when they say good guys finish last…not today," calling Kent one of the "best guys on the planet."
Kent was actually the guy who introduced Garth to Trisha Yearwood, and they discussed how it happened on the episode, noting that the first thing Garth noticed when he saw Trisha was how "stunningly natural beautiful she is."
Kent added that of all the background singers he had worked with, Garth and Trisha were his favorites and he just felt "you know I gotta get these two together," and added that he immediately felt the chemistry in the room when they finally met.
Source: Garth Brooks