Garth Brooks Reflects On Decision To Withdraw From CMA Entertainer Of The Year Category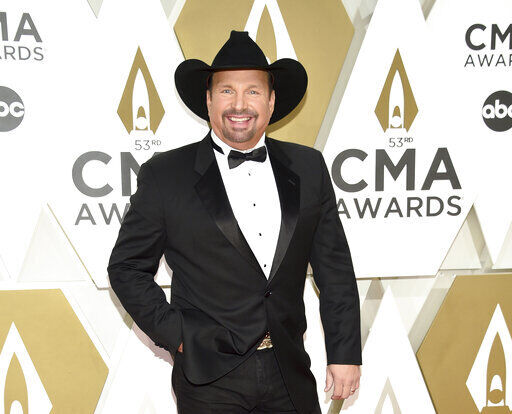 As we previously told you, Garth Brooks took his name out of the running for CMA Entertainer of the Year after receiving some backlash for winning the trophy again last year, and now he's reflecting on that decision.
"We got killed pretty bad last time we won here," Garth, who's won the award seven times, tells "People (The TV Show)." "There's one I particular that I loved that said, I love you to death but don't you just think it's time that…'"
Garth admits the comments didn't actually hurt his feelings, noting, "They're not saying they don't love ya, they're saying 'Hey, don't you think it's time?'" adding, "Say it's time. Love everybody, hug everybody and be known as 'the guy who got to win it this many times.'"
Garth says he actually expected Carrie Underwood to win last year, sharing, "I mean, this is her night ... And when they said my name, then I was like, I'm lost here because I don't know what to say."
Finally, he offers, "I'm very grateful for the time that I've got to go [win]," but now, "somebody else needs to hold that."
Source: People