Florida Georgia Line Release First Half Of "The Acoustic Sessions"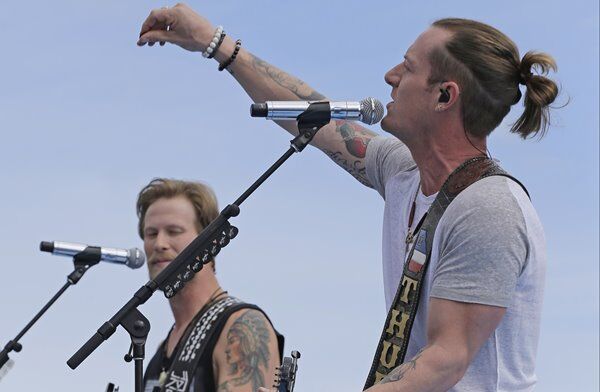 Florida Georgia Line is stripping down their music for a new release. The duo just dropped the first half of their upcoming release "The Acoustic Sessions," with the complete project due out October 18th.
"We're pretty damn grateful to be able to put out new versions of our fav throwback FGL songs," FGL shares. "These songs changed our life so this one goes out to y'all. Thanks for being the best fans out there. And this is just the half of it…more coming your way soon."
Songs on the first half include "Get Your Shine On," "Round Here," "Sippin' On Fire," "Stay" and "Sun Daze," as well as "Talk You Out of It" and "Cruise," which were released earlier this summer. You can check out the entire track list below.