Darius Rucker Is Surprised How Many People Don't Know He Was In Hootie & The Blowfish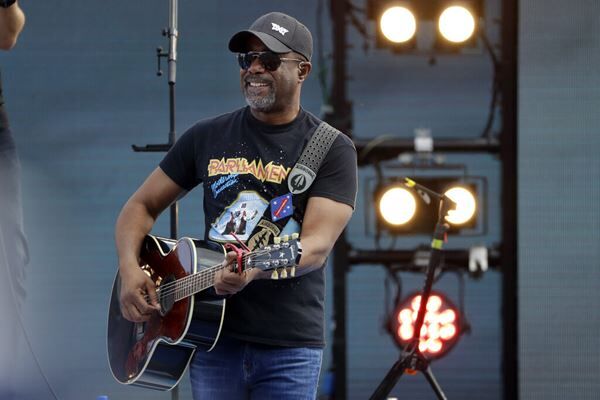 Most music fans know that before Darius Rucker was a country star he was the frontman for Hootie & The Blowfish, but he says it's surprising how many people actually don't know that.
"There's a lot of people, but there's such a young crowd that still amaze me, that just have no idea that was in Hootie & the Blowfish," he told Kelleigh Bannen on her "Today's Country" radio show. "I think I saw this three days ago, where a guy said, 'I was today old when I found out that Darius Rucker was the lead singer of Hootie & the Blowfish.' I'm like, 'Really?'"
Darius says he once even had a strange encounter about it with a clueless fan on Twitter. "I finished a show, and this guy comes on Twitter and he goes, 'Man, the show was great, but how come you played so many Hootie covers? I didn't know you liked Hootie so much,'" Darius says. "That was funny."
Source: Pop Culture