Vince Gill Helps 94-Year-Old Fulfill Bucket List Item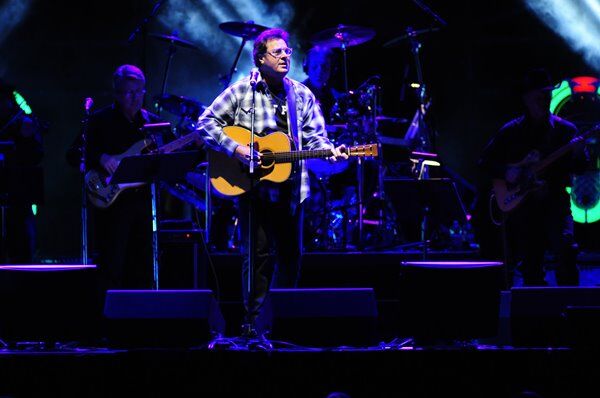 Vince Gill helped make the day of one of his fans, who was crossing off a huge bucket list item when she recently went to his show in Knoxville, Tennessee.
Sarah Darnell, who is 94, traveled from Johnson City with her caregiver Savannah Rushing in order to catch Vince's concert, where she held up a sign that read, "I'm 94. You're on my bucket list!" Two songs into the show, security guards gave Sarah quite the upgrade, bringing the pair down to the front of the stage, with Sarah's poster placed on the stage so Vince could see.
After fans alerted Vince to the sign he told Sarah that she was on his bucket list too, and when she yelled to Vince that she loved him, he replied, "I love you too, darlin'."
"Seriously last night was a dream come true for Sarah," Rushing said. "Thank you, Vince Gill for making a 94 year old's dreams come true."Check out the video to the right.
Source: Fox 17 Nashville