Vince Gill Celebrating 30th Anniversary Of "When I Call Your Name" With Vinyl Reissue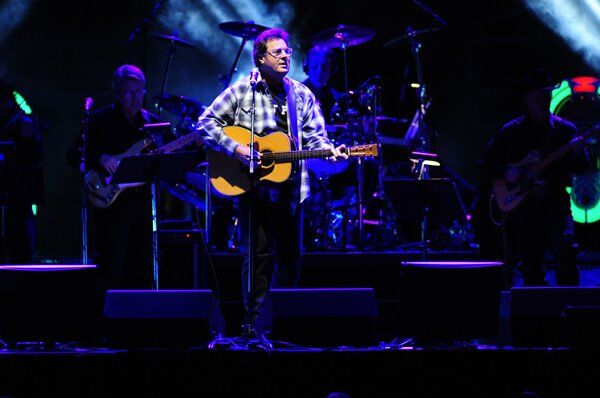 Vince Gill is celebrating the 30th anniversary of his album "When I Call Your Name" with a special vinyl reissue. The anniversary vinyl will be released November 15th in standard black vinyl as well as a distinctive limited-edition pressing on metallic gold vinyl.
"When I Call Your Name" was Vince's third full-length album, and his first Gold record. It featured four hit singles, including the title track, which went to number two, as well as "Never Knew Lonely," "Never Alone," which he co-wrote with Rosanne Cash) and "Oklahoma Swing," a duet with Reba McEntire.
Check out the track list below:
SIDE A
1. Never Alone
2. Sight For Sore Eyes
3. Oh Girl (You Know Where To Find Me)
4. Oklahoma Swing
5. When I Call Your Name
SIDE B
1. Ridin' The Rodeo
2. Never Knew Lonely
3. We Don't Dance
4. We Could Have Been
5. Rita Ballou
Source: Yahoo Finance