Tim McGraw Shares Sexy Birthday Post For Wife Faith Hill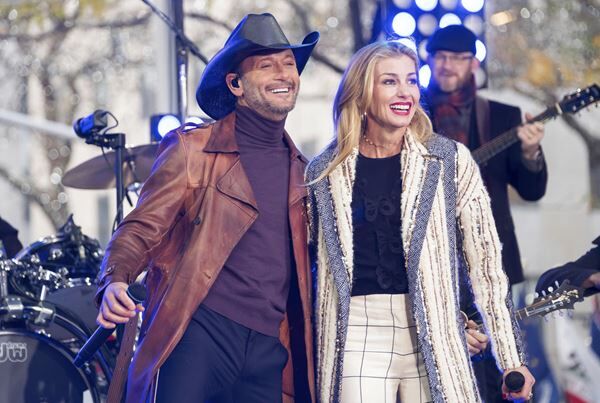 Yesterday was Faith Hill's 54th birthday and her hubby Tim McGraw took to Instagram to share a sexy tribute to his wife.
In the post, Tim shared a throwback clip of an interview with Diane Sawyer 20 years ago. In it she shows him sexy clips from Faith's "Breathe" video and asks him what he thinks when he sees them, and he notes, "It's my wife," adding, "It's like I wanna call my college buddies and say, 'Hey, I'm married to her.'"
He captioned the post, "I wouldn't change anything for the world. I love you baby. Happy Birthday ❤️"
Source: Tim McGraw
View this post on Instagram