Thomas Rhett Says Winning ACM Entertainer Of The Year Is A "Dream Come True"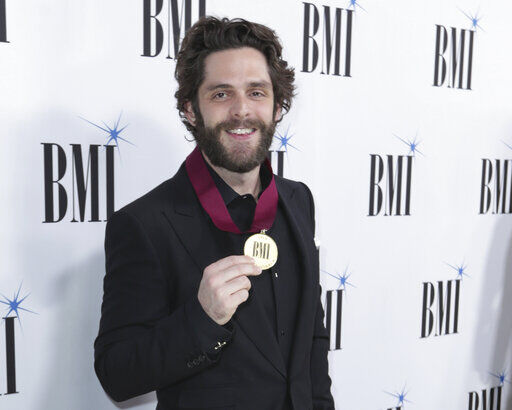 Thomas Rhett is up for Entertainer of the Year at the ACM Awards this weekend, an honor he won last year in a tie with Carrie Underwood. And for Thomas, winning that award is a moment he'll never forget.
"For me to get to tie this award with Carrie Underwood is just mind blowing," he shares. "I have worked so hard to even be thought of for the nomination of this category."
Thomas says he's put "countless hours" into making his concerts "as entertaining" as they can be, noting, "so, to get to share that with Carrie is absolutely a dream come true."
See if Thomas Rhett wins again this Sunday, when the 56th

annual ACM Awards air on CBS.
Source: Thomas Rhett