Thomas Rhett On His First Reaction To "Look What God Gave Her"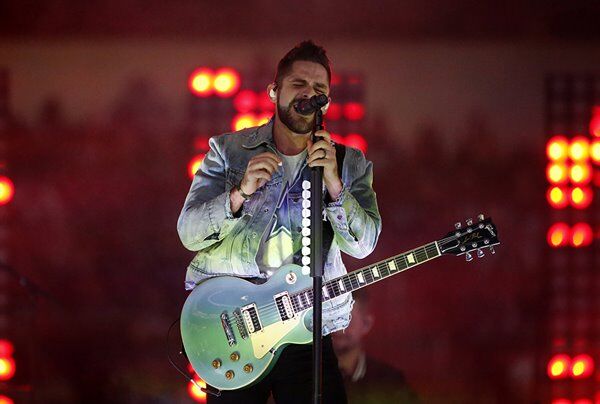 Thomas Rhett is climbing the chart with his latest hit "Look What God Gave Her" and he says he knew the first time he heard it that he needed to record it.
Thomas' dad Rhett Akins and producer Julian Bunetta started the song without him and when they played it for him he couldn't stop listening to it.
"Those are the ones that always stand out in my mind, songs that just grab your brain melodically, songs that give you a sweet sentiment," Thomas shares, adding that he soon found himself adding a verse about his wife.
He notes, "I've had a little bit of success writing love songs so I thought that we should do one more."
Source: Thomas Rhett