Thomas Rhett & Jon Pardi Will Be Winging It On The ACMs Tomorrow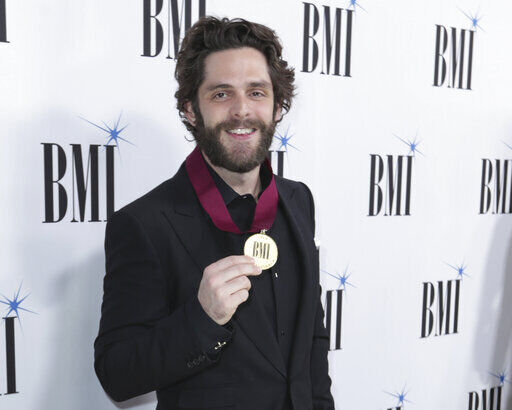 Thomas Rhett and Jon Pardi are teaming up tomorrow to perform their tune "Beer Can't Fix" on the ACM Awards, and Thomas can't wait to get on stage with his friend, especially since it's the first time they are getting to perform the tune together.
"I think we're just gonna go in and rehearse for an hour or so, and then try to just get out there and do it," noting it's their "style" to not really practice together. He notes, "It's just kind of like whatever happens ends up happening."
But Thomas does tease one things fans may not expect to see. He shares, "Jon brought a little choreography bit so, we might be dancin' up there. It might be really fun."
The 55th Annual ACM Awards air tomorrow at 8 pm on CBS.
Source: Thomas Rhett