Thomas Rhett Announces Special Album Release Show During CMA Fest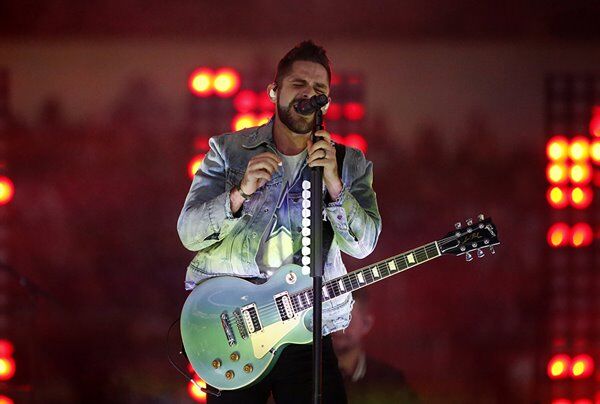 Thomas Rhett will release his new album "Center Point Road" on May 31st, and will celebrate the record with a very special album release party, at Bridgestone Arena. The event will take place June 8th, as part of CMA Fest, and it will benefit music education through the CMA Foundation.
"We've been able to do album release parties all over the country, but to host one in my own backyard during CMA Fest when Country Music fans are here from all over the world is incredible," Thomas shares. "Nashville is home to the memories and stories from this album that made me into the person I am today, and to also be able to help raise money for Music Education while we celebrate this release makes it extra special."
Thomas shared on Instagram that the concert will have him performing broke down versions of the songs on the album, along with him sharing explanations behind each tune. He also promised some special guests.
Tickets will cost just $25, and will include a copy of the album. They go on sale today at 12 pm local time. Check out Thomas' annoucement below.
Source: Thomas Rhett