Therapists Tips For Getting Out Of A Dating Rut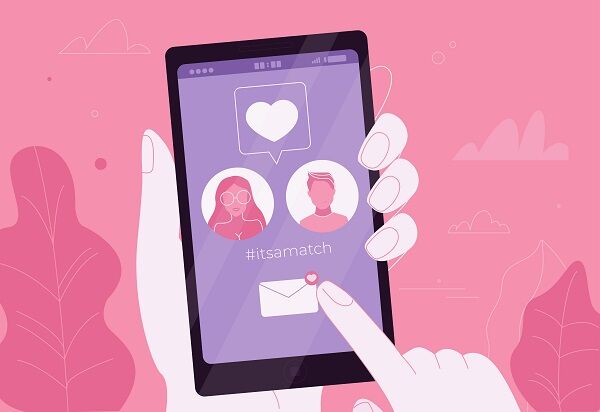 Has this year of social distancing made you swear off dating altogether? You're definitely not alone. Relationship expert and therapist Valentina Setteducate says many of her clients have reported feeling stuck in a dating rut lately. It can happen after a string of bad dates or when you feel like you're going on the same date to the same few places again and again or even feeling like you're meeting the same type of person over and over. Valentina and psychologist Dr. Paulette Sherman say making these small tweaks can help break out of the dating rut and help you stay open to the possibility of romance.
Stop the negative thoughts spiral

- The first step to reversing your rut is to challenge your negative thoughts. If going on one bad date leaves you feeling like you'll never meet someone you like, try to flip it to "One bad date doesn't mean I'll never have a good one." Our thoughts influence how we feel, so channel that positivity.

Rethink your type

- If you tend to go out with the same type again and again and it's not working out, consider expanding your pool of potential dates. Giving more people a chance increases the odds you'll meet someone you connect with and that's what it's all about.

Ditch dinner and drinks

- Feel like you're going on the same date over and over? Think outside the box for a new date idea. Change up the scenery and activities and even try a date where you're walking because shifting your energy can help you feel excited and unstuck.

Ask to be set up

- Give the apps a break and let your friends play matchmaker to help shake up your dating routine. Having something in common right off the bat increases the chances you'll get along with your date and feel more safe with them, so why not give this old school method a chance?

Take a break

- Putting yourself out there all the time can be exhausting, so taking a pause could help get you out of a rut. Take time to take care of yourself and after a break, you may be ready to hit the ground running and find that love connection you've been looking for.
Source: The Zoe Report
Thought Starters:
When you feel like you'd rather eat nothing but kale than go on another bad date, you might be in a dating rut.

How do you deal with a year of virtual Zoom dates and not feel like you're in a dating rut?

When was the last time you had someone play matchmaker for you? How did it go?