The Grand Ole Opry Is Honoring Loretta Lynn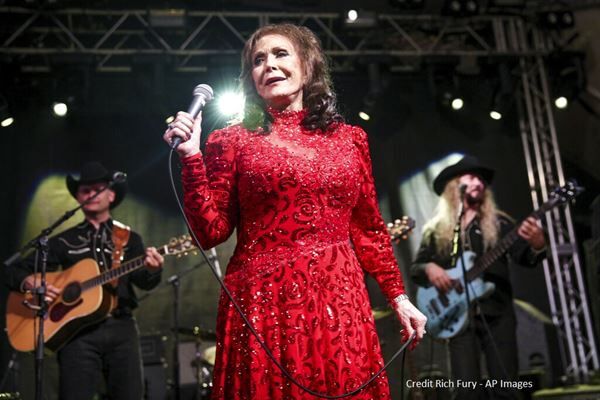 During the Grand Ole Opry's Tuesday show, some members took the stage to honor Loretta Lynn after her death. Jeannie Seely took on "You Ain't Woman Enough," while Chris Young sang a bit of "After The Fire Is Gone," and Carly Pearce performed the song she wrote called "Dear Miss Loretta."
This weekend the Opry will celebrate the icon's life even more during their 97th birthday celebration. Saturday's live show, radio broadcast, livestream and Circle Network broadcast will be officially dedicated to the coal miner's daughter.
Miss Loretta just celebrated her 60th year as an Opry member on September 25th and her 90th birthday was celebrated on the hallowed stage this year as well. Loretta's last performance in the circle was in 2017 when she inducted her sister Crystal Gayle as a member.
As for Crystal, she paid tribute to her big sis by sharing never-before-seen family photos on Instagram. The baby of the family, the "Don't It Make My Brown Eyes Blue" singer captioned them "The world lost a legend. We lost a sister. Love you Loretta❤️."
Source: Music Row
View this post on Instagram