Taylor Swift Has Sold More Singles Than Any Artist In The Past Decade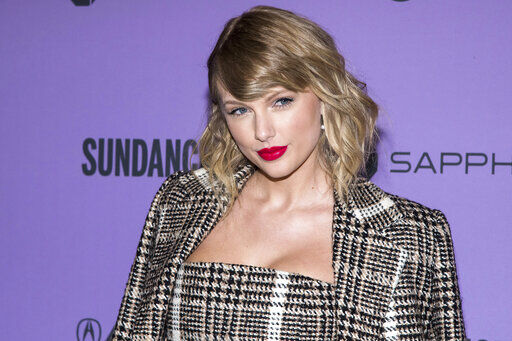 There's no doubt Taylor Swift fans are a dedicated bunch, and in the past decade they have certainly eaten up her music.
According to "Forbes," in the past ten years Taylor has sold 75,893,000 individual tracks, more than any other artist in the U.S. The number is so huge, that it's over than 12 million more tracks than the artist at number two, Eminem, who sold 63,501,000 singles in the past ten years.
As we previously told you, Taylor handily holds the record for the most number one songs on the Digital Songs Sales chart, nabbing 19 over the past decade.
ONE MORE THING!

In a video promoting her Netflix documentary, Taylor opens up about what it was like having cameras in the studio with her, noting it wasn't at all "invasive." She also opens up about her creative process, sharing, ""The ideas are my favorite part of everything I do," and adding, "That moment where you're like, 'Oh I know what it's called,' or 'I know what the hook is now.'" Check it out to the right.
Source: Forbes