Taylor Swift Drops New Version Of "Cardigan," Courting Country Again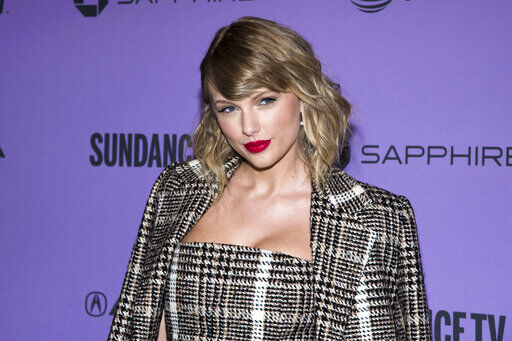 It's barely been a week since Taylor Swift released her surprise album "Folklore," and the new single "Cardigan," but she's already treating fans to something new.
The singer just dropped a new take on "Cardigan," dubbed the "Cabin in Candlelight" version. The video for the new take features behind-the-scenes clips of her "Folklore" cover shoot.
Taylor even made the "Cabin in Candlelight" version of "Cardigan" available for purchase as a 12-inch white vinyl, but only for 24 hours, which ended at midnight. Check it out to the right.
ONE MORE THING!

Is Taylor ready to return to country? Well, according to HitsDailyDouble, her "Folklore" track is being serviced to country radio, with stations in Tulsa, Nashville and New York already playing it. Even

Blake Shelton

thinks the tune is a country one, tweeting, "By the way to those asking.. I like Betty the best off Folklore. 3 reasons. It's pretty country, it's my dogs name. AND it drops the F bomb. Triple threat." If this is true, it would be the first Taylor song sent to country radio since 2017's "New Year's Day."
Source: Taylor Swift