Taylor Swift Adds Guitar To Christie's ACM Benefit Auction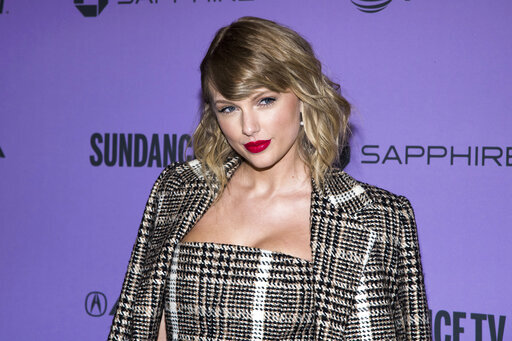 Country fans now have a chance to get their hands on some pretty great memorabilia from their favorite stars. Christie's is hosting a new online action that kicked off yesterday, featuring items from Dolly Parton, Taylor Swift, Vince Gill and more.
As we previously told you, Dolly donated a Swarovski-crystal bedazzled four-string dulcimer to the benefit auction, "NASHVILLE: An Auction to Benefit ACM Lifting Lives® COVID-19 Response Fund," with biding open until October 29th. Now Taylor has added an instrument as well.
Fans can now bid on Taylor's 2018 Gibson acoustic guitar, which is personally inscribed and dated by the star. It includes a hard-shell case, embroidered guitar strap and five personalized custom guitar picks. It will cost you though, with the item expected to sell for between $25,000 and $40,000.
Other items being auctioned off include:

Sheryl Crow's

vintage Baldoni accordion ($8,000 - $12,000);

Keith Urban's

Hi-9 semi-solid body electric guitar which he played in the "Coming Home" video ($5,000 -$10,000);

Tim McGraw

F131 HELLCAT MOTORCYCLE, 2007 by Curtiss Motors ($30,000-50,000), signed guitars from

Vince Gill, Blake Shelton, Kenny Chesney

and more ($500 to $2,000).

Click here

for more info.
Source: ACM Country