Sheryl Crow Clarifies Her Comments About Taylor Swift's Masters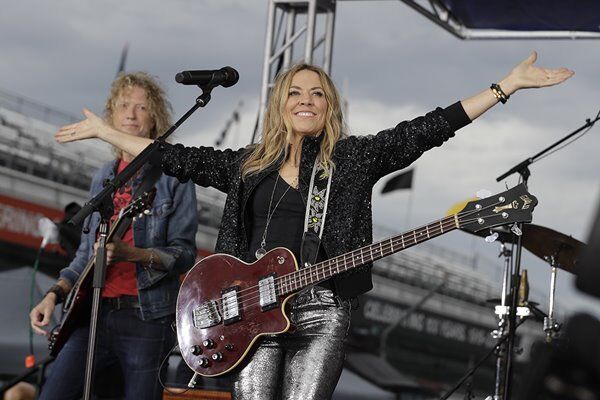 Sheryl Crow recently weighed in on the whole controversy over Taylor Swift and her masters being bought by Scooter Braun, with Sheryl noting that she didn't see what "the big stink" was. Well, now Sheryl is clarifying her comments, and notes that folks were taking her comments out of context.
"To those who thought I was downplaying @taylorswift13's masters changing hands, I chose the wrong word. I should have said I don't know what the situation is instead of the word stink which sounds extremely negative," she shared. "I have total respect for Taylor & always wish the best for her."
Sheryl also added, "'Stink' was just a figure of speech and 'a wrong word choice.' If you listen to the whole clip, I explain that I live with my head in a big hole, and don't know the details."
Finally, she noted, "Don't go for the clickbait. And stop pitting women against each other." Check out Sheryl's clarification to the right.
To those who thought I was downplaying @taylorswift13's masters changing hands, I chose the wrong word. I should have said I don't know what the situation is instead of the word stink which sounds extremely negative. I have total respect for Taylor & always wish the best for her. pic.twitter.com/2uJ6ow7qDC

— Sheryl Crow (@SherylCrow) September 12, 2019
Source: Sheryl Crow