Shania Twain Doc "Not Just A Girl" Heading To Netflix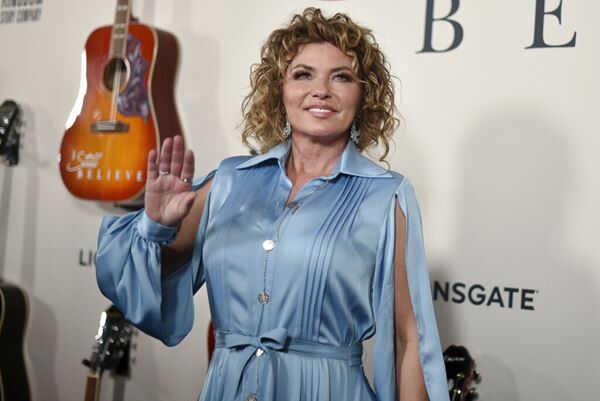 Shania Twain fans are getting the chance to learn a lot about her. A new documentary about the singer, "Not Just A Girl," is set to premiere on Netflix Tuesday.
The film, directed by Joss Crowley, traces the singers career, and is described as "a definitive look at the making of one of the world's most adored superstars and fashion-forward female pioneers in pop, country, and rock." In addition to looking back at her life and career, it also gives fans a look at the recording of Shania's forthcoming sixth record.
The film also features appearances by Kelsea Ballerini, Lionel Richie, Diplo, Avril Lavigne, and Orville Peck. A trailer for the doc features music clips, and archival footage, with audio of Shania talking about her husband's cheating, losing her voice and more.
Source: Shania Twain