Rod Stewart Wants To Record A Country Album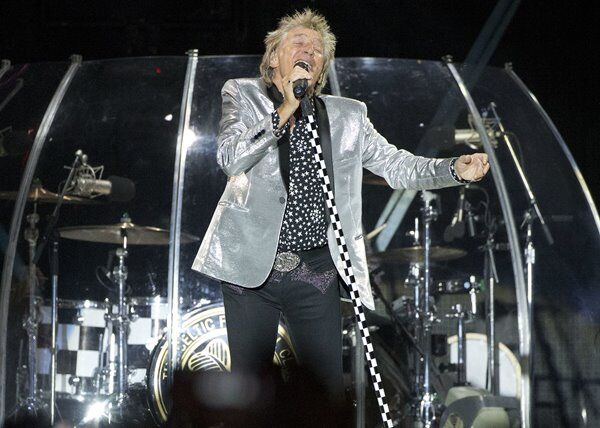 Rod Stewart is set to release the new album, "You're in My Heart: Rod Stewart with the Royal Philharmonic Orchestra," on November 22nd , but he's already thinking ahead towards his next record.
"I'm trying to put together a country record," he tells "Rolling Stone." "Not just country music, but folk music and older stuff I was brought up on. It's an opportunity to let people hear another side of me."
But don't expect to hear Rod sing a lot of popular country tunes. "I want to do songs that aren't necessarily catchy," he says, "but have the most wonderful lyrics." He notes, "One reason I want to do it is because my wife says she always loves it when I do my acoustic set in concert because she can really hear me sing as opposed to the rock & roll stuff."
ONE MORE THING!

You may not know this, but Rod loves to build model railways, and he's showing off his extensive railway set in the pages of "Railway Modeller" magazine. Rod spent 23 years building his set in the attic of his Los Angeles mansion, and it is basically a model of a U.S. city with over 100 feet of railroad tracks. Check it out

here.
Source: Rolling Stone