Rhonda Vincent Talks New Album & Opry Honor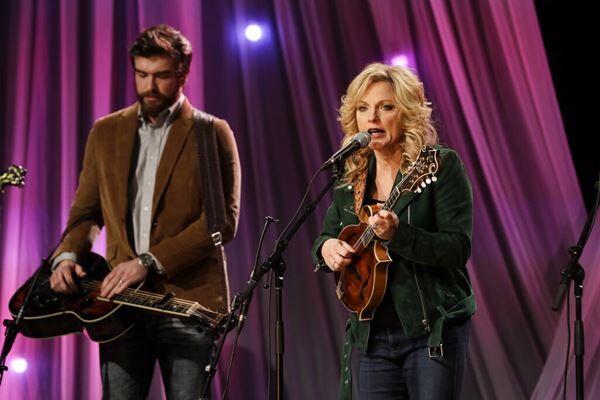 Rhonda Vincent is getting ready to release a new album. The singer, who became a member of the Grand Ole Opry back in February, will drop "Music Is What I See" on May 28th, which includes a new version of her song "Like I Could."
In an interview with "People," Rhonda says she is still overwhelmed by the Opry honor. "It still doesn't seem real," she shares "When you walk in our house, my Grand Ole Opry statue is the first thing you see. Just seeing something tangible like that every single day is an amazing feeling."
And getting the honor has brought Rhonda some newfound peace. "People keep telling me, 'There is a confidence in you like never before,'" she says. "I don't really know how to explain it. I just have this sense of contentment about everything in my life right now."
As for the album, Rhonda shares, "I didn't want this album to be a memory of 2020," noting, "I wanted it to be something that takes us all beyond 2020 and gives us a more positive mindset in 2021."
Source: People