Red Flags To Watch For Online Dating Scams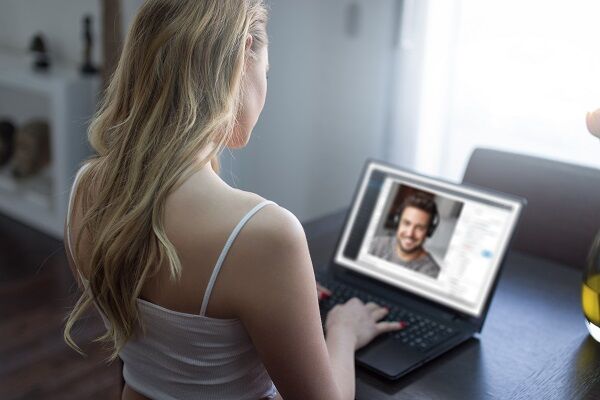 When you're looking for love, it's easy to overlook warning signs and try to see the best in people. But scammers know this and use online dating apps to take advantage. Think it couldn't happen to you? The FTC has received reports of $304-million lost in online dating scams in 2020 alone. That's four times as much as the $75-million lost in 2016.
People asking for personal information right off the bat

- It seems innocent enough when you make a connection with someone and want to find out more about them. But what you see as sharing personal information to create a bond could be giving the bad guys a way to steal your identity. Be careful about sharing your mother's maiden name or where you were born with someone you just met online because scammers can use that info to try and steal passwords and logins to get to everything from your email to bank account.

Your date cancels plans because of a financial emergency

- Fraudsters may make plans, then cancel last-minute, claiming some fake emergency is keeping them from coming. They may want you to wire funds to "pay off the hospital bill" or whatever made-up bill they claim to have so they can afford to take the trip to meet you. The

FTC

says that desire to meet up is why some singles fork over the funds, but it's a warning sign if your online sweetie can only meet IF you send money.

Your date refuses to video chat

- Scammers don't want to video chat because they set up fake profiles with fake photos, so they'd get caught immediately. Being camera-shy is one thing, but refusing to appear on video is a huge red flag.

Your match tries to move conversations immediately to text

- Hackers often try to get you off the official dating site and onto texting, email or phone calls. It may seem reasonable, but moving away from the dating platform means the communication isn't monitored. So always trust your instincts and go slow.
Source: Yahoo
Thought Starters:
If someone you have never met in real life is asking you to send them money, it's no longer a "too good to be true" romance.

Has an online dating scammer tried to take advantage of you? What did you do?

Have you ever been or do you know anyone who's been catfished?