Miranda Lambert Fans Defend Her From Fatshaming Trolls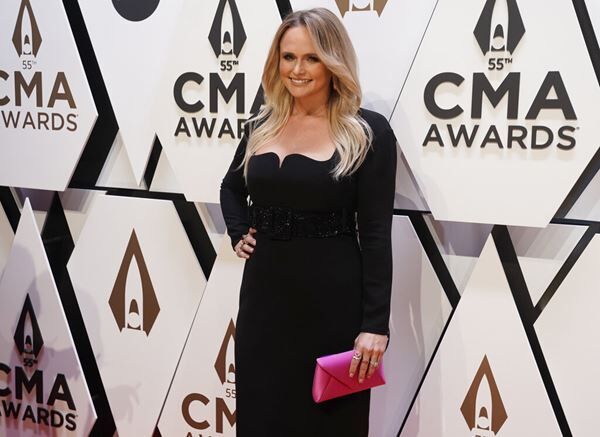 Miranda Lambert fans have hit back at Internet trolls who have been fat shaming the singer.
It all started when a video surfaced on TikTok of Miranda singing to her audience in a graphic tee, denim shorts and cowboy boots. While some folks commented about how she looked "happy and healthy," others, mainly men, had a few things to say about her weight.
"Miranda HAMbert," "Miranda Lamburger" and "Mealranda Lambert," were just a few of the comments left, with some suggesting she should "mix in a salad" and "go to the gymnasium." Some even brought up her ex Blake Shelton, noting, "Well I guess we know who took it the bad way," with another asking, "Wait did she eat Blake?"
But real Miranda fans wouldn't just let those slide. "Clicked on a few profiles and y'all really have no room to talk about her looks…," one person commented, while another added, "I like how it's only men commenting about her weight. She looks amazing." Another noted, "Half of the men in the comments would be lucky to find a woman like her," with one sharing, "Weight and looks don't define you. Your heart and how you treat people does."
Source: Page Six