Matt Stell & Luke Combs Have New Country Number Ones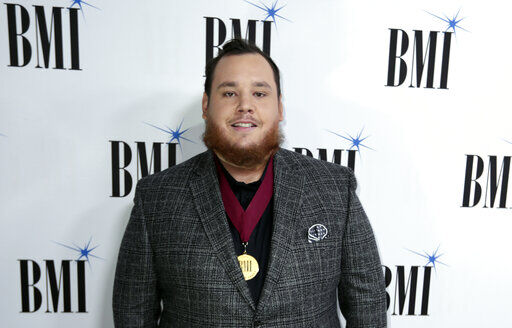 Matt Stell is celebrating his second number one song. Matt's latest single, "Everywhere But On," tops the "Billboard" Country Airplay and Mediabase Country charts this week.
"This song is really personal to me, and it's one of my favorite songs I've ever written, so the fact that we've been able to get a number one with this is special," he tells "Music Row." "The feeling is a little different from my first number one because with the first one, I didn't know what to expect, but with this one, I had expectations and man, what a great feeling to ring the bell on a song that means so much to me."
Matt previously topped the chart with "Prayed For You" in October, 2019.
Elsewhere on the chart…
Luke Combs' single "Forever After All" debuts on top the "Billboard" Hot Country Song chart this week. It's his third song to top that chart, and his first to debut on top.

As we told you, the song is also two on the all-genre "Billboard" Hot 100 singles chart.
It also tops the Country Streaming Songs chart, his third number one, the Country Digital Songs chart, his sixth, and the Digital Songs Sales chart.
In addition,

As we told you, Luke's deluxe reissue of "What You See Is What You Get," titled "What You See Ain't Always What You Get," tops the all-genre "Billboard" 200 Album chart, which means it also tops the Top Country Album chart this week.
Source: Music Row