Martina McBride Announces Ninth Annual Holiday Tour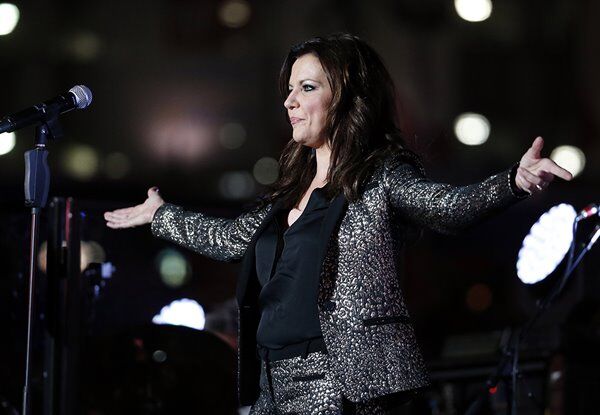 Martina McBride will once again be celebrating the holidays on the road. The singer just announced dates for her ninth annual "The Joy of Christmas Tour," which kicks off November 29th in Biloxi, Mississippi.
"This show is so much fun to do," Martina shares. "I love to think of entire families, from grandparents to grandchildren, enjoying 'The Joy Of Christmas.' It's really a show for the whole family."
Check out the tour dates below and click here for ticket on sale info.
November 29th: Biloxi, MS - Beau Rivage Theatre
November 30: Lake Charles, LA - Golden Nugget
December 1st: San Antonio, TX - Majestic Theatre
December 3rd: Tyler, TX - R. Down Cowan Fine & Performing Arts Center
December 5th: Green Bay, WI - Resch Center
December 6th: Springfield, IL - Sangamon Auditorium
December 7th: Prior Lake, MN - Mystic Lake Casino
December 12th: Wallingford, CT - Oakdale Theatre
December 13th: Philadelphia, PA - The Met
December 14th: Boston, MA - Lowell Memorial Auditorium
December 15th: Newark, NJ - Union County PAC
December 19th: East Lansing, MI - Wharton Center
December 20th: Chicago, IL - Rialto Square Theatre
December 21st: St. Louis, MO - Lindenwood University
Source: Music Row