Luke Combs Honored To Be Nominated for CMA Entertainer Of The Year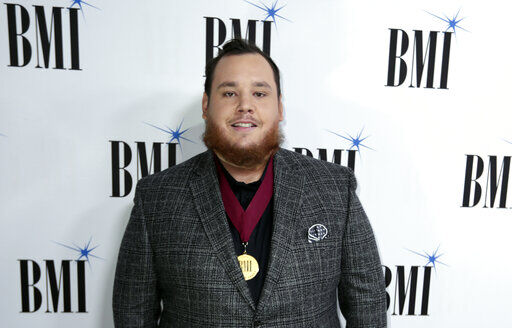 The CMA Music Awards are one week away, and this year Luke Combs is in the running for Entertainer of the Year, which he can't quite believe.
Luke considers the nomination an "honor," although he notes it was "a little bit unexpected." He shares, "I'm glad to be there and that my group of my peers think that I'm good enough to be in that conversation.
Luke is nominated with Eric Church, Miranda Lambert, Carrie Underwood and Keith Urban, and while he admits he'd "love to win," he insists, "I think it's fine to not win as well."
He offers, "Just being there and being nominated is really cool, and I know people always say that, but winning would be great, and losing would be fine too."
The 54th Annual CMA Awards air Wednesday on ABC.
Source: Luke Combs