Lindsay Ell Announces Sophomore Album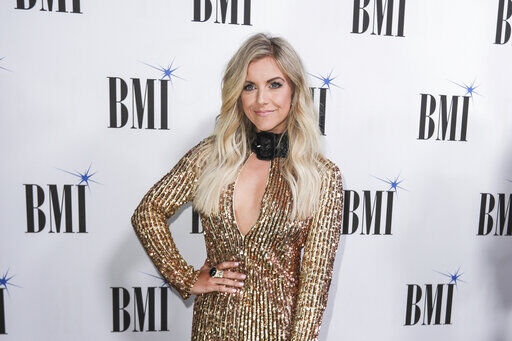 Lindsay Ell is ready to release her sophomore album. The singer will drop "Heart Theory" on August 14th.
The album, produced by Dann Huff, features 12 songs, broken down into the seven stages of grief. It features a variety of guest collaborators, with songs co-written by Florida Georgia Line's Tyler Hubbard, Kane Brown, Laura Veltz, Jessie Jo Dillon, and Brandy Clark.
Check out the track list below.
Shock
"Hits Me" (Lindsay Ell, Tyler Hubbard, Corey Crowder)
Denial
"How Good" (Lindsay Ell, Brandy Clark)
"I Don't Love You" (Adam Hambrick, Melissa Fuller, Neil Medley)
Anger
"Want Me Back" (Lindsay Ell, Kane Brown, Matt McGinn, Lindsay Rimes)
"Get Over You" (Lindsay Ell, Gordie Sampson, Kelly Archer)
"Wrong Girl" (Lindsay Ell, Steph Jones, Matt McGinn, Luke Niccoli)
Bargaining
"Body Language of a Breakup" (Lindsay Ell, Laura Veltz, Sam Ellis)
Depression
"Good on You" (Lindsay Ell, Sam Ellis, Micah Premnath)
Testing
"The Other Side" (Lindsay Ell, Jessie Jo Dillon, Matt McGinn)
"Go To" (Lindsay Ell, Nicolle Gaylon, Jordan Reynolds)
Acceptance
"Make You" (Lindsay Ell, Brandy Clark)
"Ready to Love" (Lindsay Ell, Jessie Jo Dillon, Matt McGinn, Joey Hyde)
Source: Rolling Stone