LANCO Share Two New Songs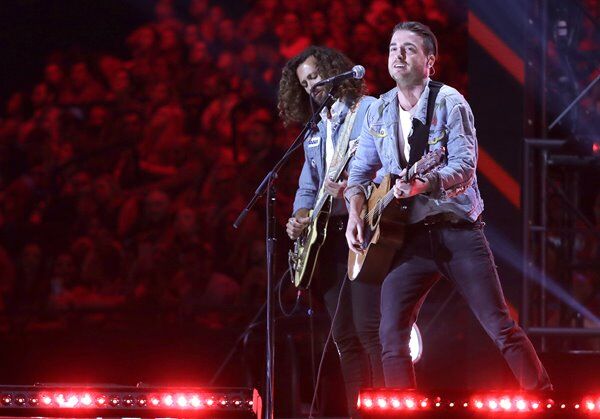 LANCO fans were just treated to not one, but two new songs. The band released their brand new single "What I See, along with the bonus track, "Old Camaro," with "What I See" expected to hit country radio on November 4th.
"We had the idea for 'What I See' after our bus picked us up in this little random parking lot with just a rundown bar and restaurant," frontman Brandon Lancaster explains. "To us, it might have been insignificant as we were just passing through, but to someone, it could be a landmark."
He adds, "We started talking about all our upbringings, and realized that we all have those places in our own towns that meant something to us…Though insignificant to most, they are part of our stories, so this song shines a light on the idea that 'there's more than meets the eye.'"
Both songs are expected to appear on the band's upcoming sophomore album. So far there's no word on when that will be released. Check out the esongs to the right.
Source: Sounds Like Nashville