Kelsea Ballerini Sends Special Gift To Young Blind Fan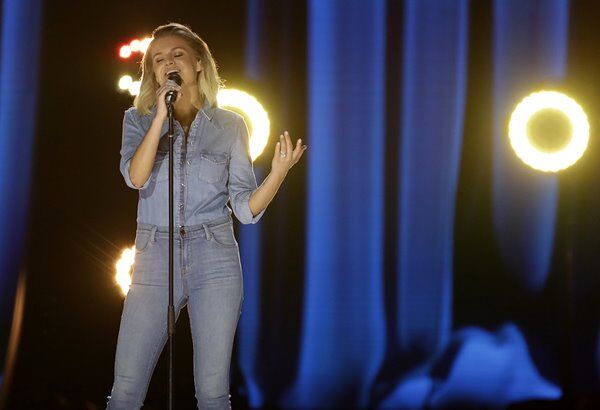 Kelsea Ballerini has made the day of a young fan who lost his eyesight due to a rare brain tumor.
According to nine-year-old Ayden Morgan's mom Tiffany Henke, Kelsea's music calms her son down and makes him happy. The singer actually met Ayden back in April at a meet and greet, where they talked about their love of the guitar, and earlier this week the singer surprised the youngster with one of his very own.
Facebook video shared by Tiffany shows Ayden opening up a package from Kelsea, which turned out to be a guitar with his name engraved on it in letters and also in braille. "Meeting you in St. Augustine really touched my heart," read a handwritten note from the singer, "and I wanted to get you a special guitar to encourage you to keep playing and using your gift. All my love. Kelsea."
"I feel great, I feel amazing. It makes my heart feel full of love," Ayden shares. "Her music helps me through when I do surgeries and in the MRI machine. I listen to her songs every time." His mom adds, "Thank you Kelsea for this incredible gift you have forever impacted Ayden's heart and life."
Source: The Tennessean