Arena Map to find those Keith Urban Tickets!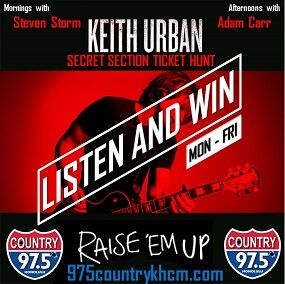 Thank you to everyone who participated in our Keith Urban Secret Ticket Hunt....Usher Caroline buried away 10 pairs of tickets and y'all found them!
Don't worry, another HUGE HUGE Keith Urban giveaway is coming in the next couple of weeks. Keep checking 975country.com and listen to Country 97.5 to find out more!