Justin Moore's Wife Likes To Remind Him He's A Small Guy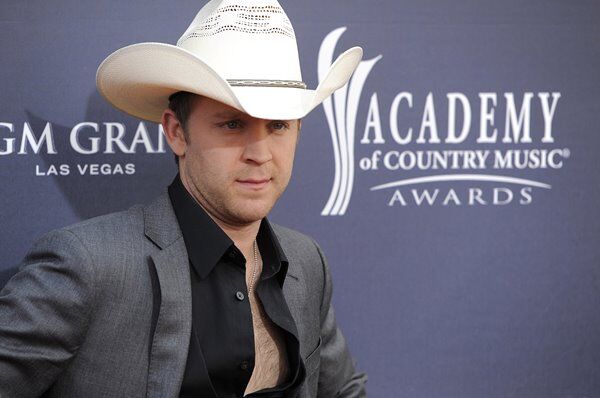 Justin Moore isn't exactly a big guy like some of his fellow country stars, and apparently that's something his wife has no problem reminding him of.
Justin's wife Kate owns This Little Piggy, a kids and teens clothing and accessories boutique in Benton, Arkansas, and it seems there was a rumor going around that she convinced him to model a pair of boys jeans, which he admits is true.
"It was right after she started getting some stuff in, like clothing in, and it was for, I guess teen years, kind of stuff. And she was all, 'You could probably wear these,'" he shares.
Although he had at first resisted, Kate finally convinced him to put on a pair of boys' size 14 jeans, with Justin noting, "They weren't any too small. So, just more insult to injury for me, being built like a 14-year-old."
Source: Justin Moore