John Mayer & Chris Stapleton Debut Newly Written Song On Nashville Stage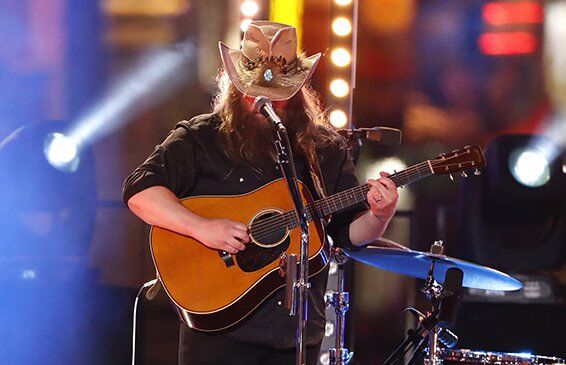 John Mayer brought his tour to Nashville late last week and treated the crowd to a very special guest – Chris Stapleton.
But that's not all. Instead of teaming for one of their previously recorded tunes, the two stars decided to get together the day before the show and write a brand new track, which they debuted for John's Bridgestone Arena audience.
"I said, 'You wanna do one of my songs or one of your songs?' And he said, 'We could do either, or we could just write a song and then go play it. When do you get into town?' I said, 'Challenge accepted,'" Mayer told his audience. "I got into town yesterday; we met up in the studio, we wrote this song yesterday — we're going to play it for you tonight."
The pair then debuted the song for the crowd, a tune called "I Just Remembered That I Didn't Care." Chris also sat in on John's track Slow Dancing in a Burning Room." Check it out to the right.