Jason Aldean's Wife Insists She's Not On "Real Housewives" Country Spinoff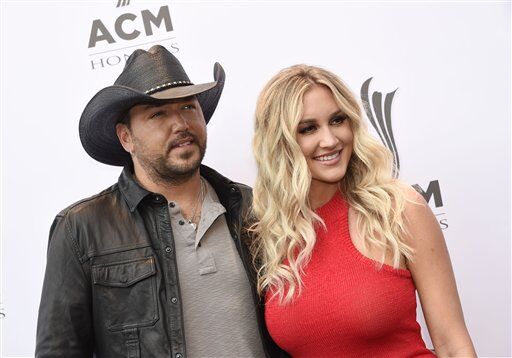 As we told you, rumors are circulating that there will be a "Real Housewives" type show with a country twist soon. While Jana Kramer and Jason Aldean's sister, Kasi Wicks (Chuck Wicks' wife) have been teasing the project on social media, one person who apparently won't be a part of it is Jason's wife Brittany
Brittany addressed the rumors on her Instagram Story, noting, "I love a good rumor," and adding she's "read a lot of things about myself over all these years." But as for the speculation she's on "Real Housewives of Nashville," she insists, "fake news strikes again."
Jason appeared in the background of one of the videos, asking, "you're on the 'Real Housewives of Nashville?' Since when," with Brittney chiming in, "apparently, it's new. It was apparently filming going on that I am unaware of."
And while Brittany reiterated over and over again that the rumors were "fake news," she added, "It would be entertaining thoooo."
Source: Pop Culture