Jake Owen Reveals More Of His Grandparents' Love Story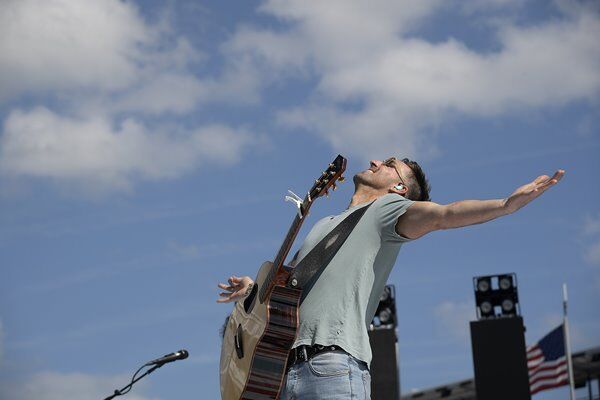 Jake Owen tells his grandparents' real-life love story in the video for his single "Homemade," and now he's telling even more of it.
The singer just shared an extended version of the clip, which is more like a short film, and it even has his actual grandparents Bryan Yancey Owen and Jean Martin, narrating the video.
"We just need to keep telling the stories of real life everyday love," Jake tells "Entertainment Tonight. "Which sometimes is less sensational than hearing about the bad stuff."
The original clip ended with a cliffhanger, but now the new version completes the story. "I was so glad we could tell this story of my grandparents not just for me, and my girls, but for others too," Jake, who is dad to two daughters, shares. "A little more positivity in the world, even for those that didn't have the easiest of circumstances, but made it work for love." Check it out to the right.
Source: Entertainment Tonight