ICYMI: Chris Stapleton Gets Some Help From Jimmy Fallon For "Tonight Show" Performance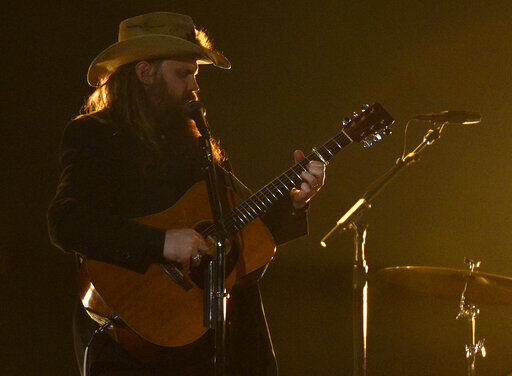 Chris Stapleton had a new member of his band earlier this week. In case you missed it, Chris was performing on "The Tonight Show starring Jimmy Fallon," but needed a fill-in for his guitar player and producer Dave Cobb, who had an ear ache and couldn't fly.
Well, when Chris called Jimmy to tell him, Jimmy offered to help, and after a FaceTime session where Chris taught him the chords, Jimmy joined the group to perform Chris' latest single "You Should Probably Leave."