How Dolly Parton's Dog Saved Her Life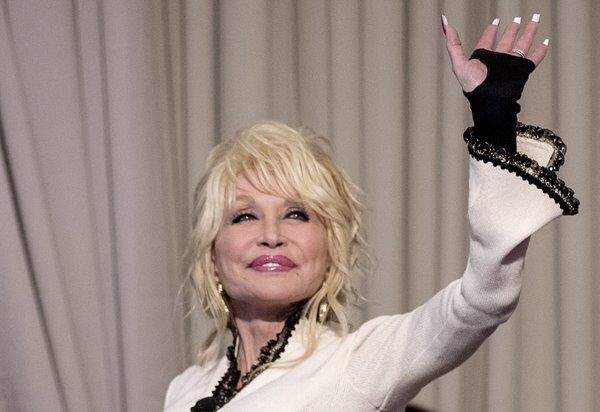 If it wasn't for her dog, Dolly Parton may not be here today. The new book, "Dolly On Dolly: Interviews and Encounters with Dolly Parton" compiles information on the singer from decades of interviews, and in one she details how her dog prevented her from committing suicide after getting her heart broken.
"I was sitting upstairs in my bedroom one afternoon when I noticed in the nightstand drawer my gun that I keep for burglars," she shared. "I looked at it a long time... Then, just as I picked it up, just to hold it and look at it for a moment, our little dog, Popeye, came running up the stairs."
She adds, "The tap-tap-tap of his paws jolted me back to reality I suddenly froze. I put the gun down. Then I prayed." She notes, "I kinda believe Popeye was a spiritual messenger from God."
Dolly admits that she doubts she would have killed herself but notes, "I can't say for sure." She adds, "Now that I've gone through that terrible moment, I can certainly understand the possibilities even for someone solid like me if the pain gets bad enough."
Source: The Mirror