Guests For The Judds Shows Announced; Kelsea Ballerini Added To Lineup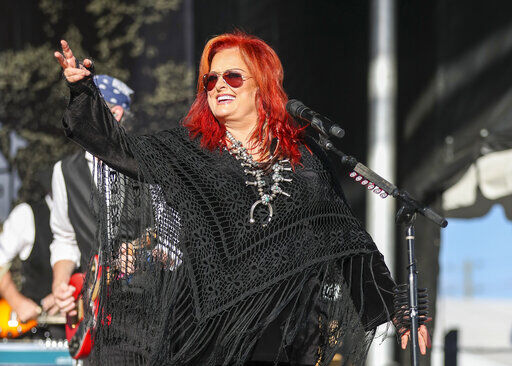 As we told you, despite her mother Naomi's death in April, Wynonna Judd decided to go on with the already-announced final The Judds tour, with a variety of special guests, and now the lineup for each show has been announced.
Kelsea Ballerini has been added to the lineup, joining already announced guests Brandi Carlile, Faith Hill, Little Big Town, Martina McBride, Ashley McBryde and Trisha Yearwood.
"It's hard to believe that in just three weeks, we'll be stepping onstage for our first show in Grand Rapids," Wynonna says. "I continue to find myself both grateful and humbled by the unwavering support from my fellow artists, music community, and of course, the fans." She adds, "I am looking so forward to celebrating The Judds music one final time. It will be a bittersweet experience and one that I will never forget."
The Judds tour kicks off September 30th

in Grand Rapids, Michigan and wraps October 29th

in Lexington, Kentucky. Check out the guests for each night below:
Source: CMT