Florida Georgia Line Set for Virtual USO Concert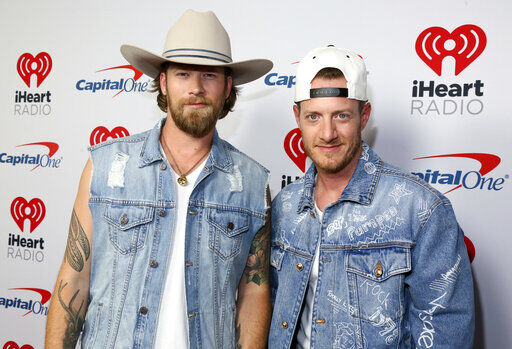 Florida Georgia Line is set to headline a virtual concert for the USO. The duo will headline the nonprofit's next Military Virtual Programming (MVP) episode on Saturday at 12 pm ET.
The concert, which also features The Chainsmokers and JoJo, was previously shot at The Anthem in Washington, D.C., as part of the World's Biggest USO Tour.
Fans can tune into the broadcast here.
ONE MORE THING! Hailey Hubbard, wife of FGL's Tyler Hubbard, revealed on Instagram that after their son Luca was sick this weekend they are happy to report that the toddler tested negative for the coronavirus. "Luca's back to his wild, happy self after this weekend! We were so thankful to find out this morning that his test results for COVID-19 were negative," she writes. "It was so sad and pitiful seeing him not feeling well… but so sweet getting some extra cuddles with him." She adds, "In this uncertain time we're so grateful for our health and the safety of our family."
Source: Yahoo