Florida Georgia Line Helping Wounded Veterans While On Tour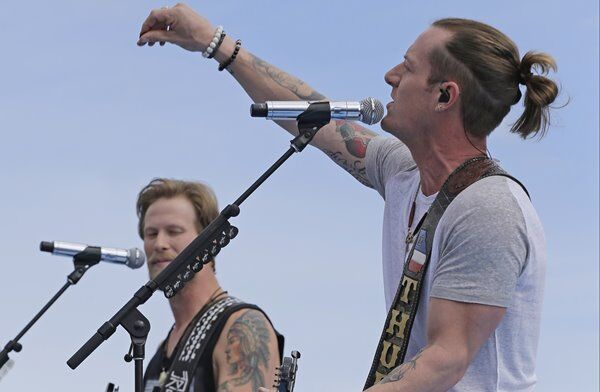 Florida Georgia Line will be helping out a lot of wounded veterans during their "2019 Can't Say I Ain't Country Tour." The duo has teamed with The Independence Fund to present wounded veterans with all-terrain tracked wheelchairs onstage during the tour.
FGL already handed out their first of 12 wheelchairs to Army Veteran Greg Dotson during their show in Dallas last month. Dotson, who lost his leg to an IED in Iraq in 2007, even stuck around to help the guys sing the chorus of their hit "Dirt."
The next wheelchair presentation will take place Friday in Mansfield, Massachusetts, with another being presented Saturday in Philadelphia, Pennsylvania. Click here for a complete list of FGL tour dates.
Source: Financial Content