Florida Georgia Line Drop New Single "Long Live"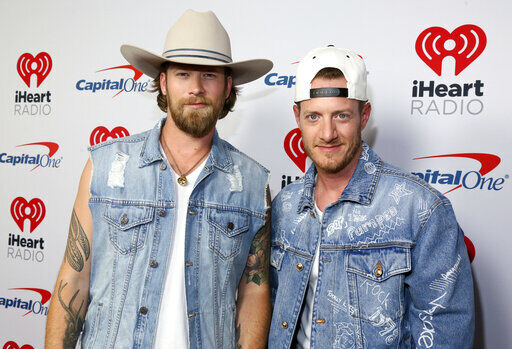 Florida Georgia Line is back with new music. The duo just released the new single "Long Live," which Tyler Hubbard and Brian Kelley wrote with Corey Crowder, David Garcia, and Josh Miller.
"This one is for the nights you never want to end. It's a celebration of all the good times with great friends and cold drinks," they share. "We had a lot of fun reminiscing when writing, and hope it takes our fans back too!," adding, "Kick back with your loved ones, turn it up, and relive some of your glory days while making new memories. Long live!"
"Long Live" is expected to appear on FGl's upcoming fifth album, which so far doesn't have a title or release date. According to Brian, the album will feature "some nostalgia," and "old school FGL vibes," even though they are "still pushing the boundaries." He adds, "sonically it's a little bit of a throwback, I guess you could say." Check out "Long Live" below.
Source: Florida Georgia Line