Ed Sheeran Drops Female-Centric Video Mars/Stapleton Collab "Blow"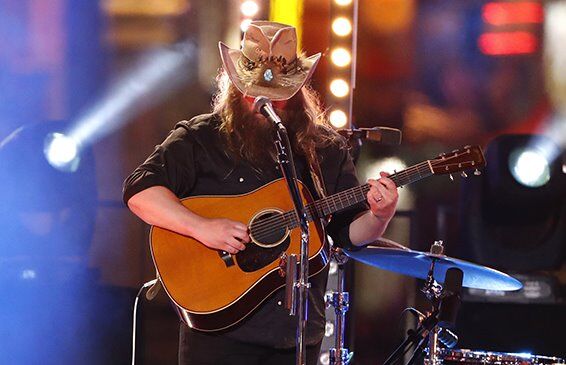 As promised, Ed Sheeran dropped the video for his new song "Blow," featuring Bruno Mars and Chris Stapleton, although you don't get to see the trio performing in the clip.
Instead, the video, directed by Mars and filmed at Los Angeles' Viper Room, flips genders, with each artist replaced by a female rocker.
"Blow" is the latest song from Ed's upcoming album "No 6. Collaborations Project." It is set to drop on Friday. Check out the video to the right.
ONE MORE THING! Ed is also teasing possibly another video dropping Friday. The singer shared a series of pictures of him dressed like a sea captain, complete with bushy red beard, simply captioning it "Friday." Check it out below:
View this post on Instagram