Dolly Parton Looks Back At Her Favorite Opry Memories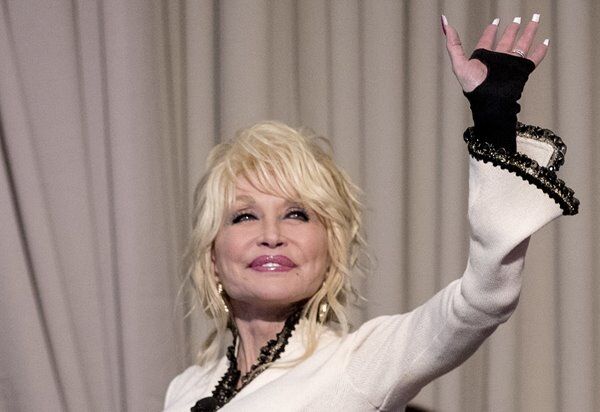 Dolly Parton is set to celebrate her 50th anniversary as a member of the Grand Ole Opry on Saturday, and in honor of the occasion she's looking back at some of her favorite Opry memories.
They include:
Her induction in 1969, which she calls "the highlight of everything."
Hanging out with fellow female country stars in the dressing room. "I just remember feeling like I was part of the girl club, being in there with them," Dolly shares. "I was thinking, 'This is history.' And I felt like I was part of something big and special and important."
Standing in the wings watching fellow artists, including

Patsy Cline.

Dolly says it was just after Patsy's car accident and she was still a bit banged up and felt bad that her face was scarred up. She notes, "I just remember looking at her and seeing that and then her walking to the microphone and her starting to sing and then nothing else registered besides her God-given voice."
Watching

Johnny Cash

from the audience. "He was young and on drugs, but he had this great charisma and sex appeal, and that was the first time I ever got stirred by a grown person … in a way that I didn't understand," she says. "I was just a young girl. It affected me and the way he moved and all that." She says she told both Johnny and June about it, and they used to joke about it.
Being on stage with

Porter Wagoner.

"I wouldn't have been a member of the Opry that early if it hadn't been for Porter and being part of the show and him pulling strings," she says. "It was special times."
Dolly's sold out show Saturday features an all-star guest list, including

Lady Antebellum, Jeannie Seely, Toby Keith, Margo Price, Hank Williams, Jr., Candi Carpenter,

and more.
Source: USA Today