Dolly Parton Breaks Down Her Iconic Fashion Looks For "Vogue"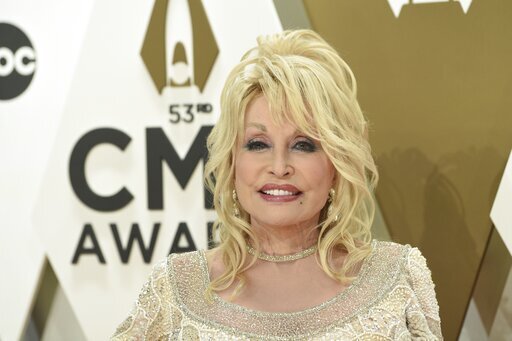 Dolly Parton has had some iconic looks over the years and she's breaking them down in a new video for "Vogue" magazine. "I have never thought of myself as being fashionable," she shares in the mag's "Life in Looks" YouTube series. "I'll just tell you what I know about how I look and why I look that way."
She then takes fans through such fashion choices as her "Jolene" album cover, her 2019 GRAMMY Awards performance look and more.
Talking about her "9 to 5" movie premiere outfit, which was a pink satin and lace gown, she notes, "I got to dress up like I was a city girl in this [film] and I've never even thought about being fashionable I just always wore things that fit me," adding. "But I thought, for something as big as a premiere, I needed to be fancy and I didn't know how to do that."
Dolly got help from the movie's costume designer Ann Roth, for the premiere noting, "I thought it was a beautiful dress," and adding, "I remember feeling really pretty, and I felt like I was well-dressed and not half-a**ed like sometimes you are. And I just remember that was probably the first time I ever really felt like I was."
She also talks about her look for the "Rhinestone" premiere with

Sylvester Stallone, which was a white gown with rhinestones. "I remember thinking 'I have to look good' because Stallone was hotter than Dooley at that time," she said . "I knew he'd be dressed to the nines because he really goes all out with everything he does. "I tried to look my Dolly best"
Source: Vogue