Darius Rucker Announces 12th Annual Darius & Friends St. Jude Benefit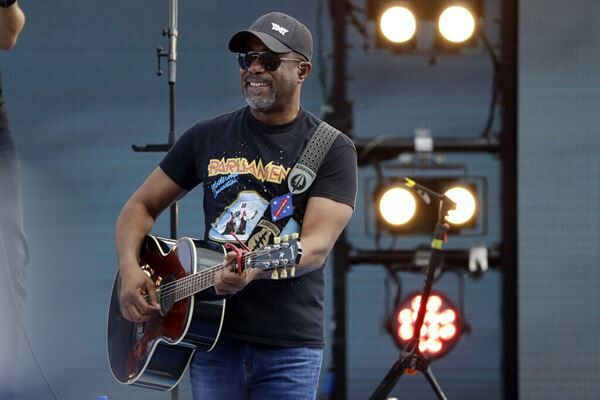 Darius Rucker has announced the date or his 12th annual Darius & Friends benefit for St. Jude. This year's concert will return to Nashville's Ryman Auditorium on August 17th, with a lineup to be announced in the coming weeks.
"The incredible work being done at St. Jude really made an impact on me when I had a chance to visit and hear the patients' stories," Darius shares. "They are some of the bravest people I've ever met and being able to support them with this event is always a highlight of my year. I'm so glad we'll be back to performing in front of a full house at the Ryman for such a great cause!"
Last year's Darius & Friends benefit took place virtually and raised $2 million for St. Jude. Tickets for this year's show go on sale Friday.
Source: Darius Rucker