Danielle Bradbery On "Charlie's Angels" Soundtrack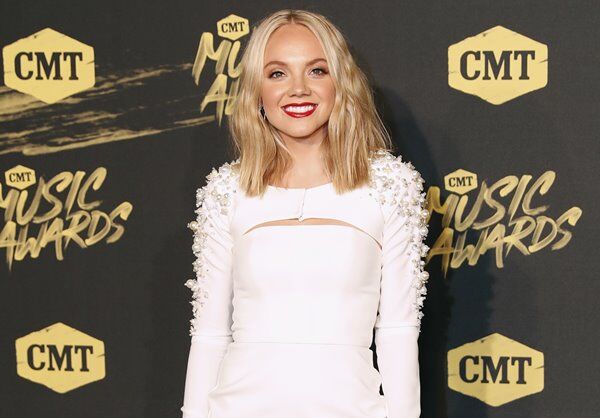 Ariana Grande has revealed the track list for the upcoming "Charlie's Angels" soundtrack, and Danielle Bradbery is on it. The singer's tune "Blackout" is on the album, which also features Miley Cyrus, Lana Del Rey, Chaka Khan, Normani, Nicki Minaj, and more.
"SURPRISE!!!!!! I have a song on the new Charlie's Angels movie soundtrack that's available for Pre-order now!!!," Danielle shared on Instagram. "I can't wait for y'all to hear this! I'm so beyond blessed to be along side every one of these Artist....Forever pinching myself!
The soundtrack to "Charlie's Angels" drops November 1st. Check out the track list below:
"How It's Done" – Kash Doll, Kim Petras, ALMA, Stefflon Don
"Bad To You" – Ariana Grande, Normani, Nicki Minaj
"Don't Call Me Angel (Charlie's Angels)" – Ariana Grande, Miley Cyrus, Lana Del Rey
"Eyes Off You" – M-22, Arlissa, Kiana Ledé
"Bad Girls" (Gigamesh Remix) – Donna Summer
"Nobody" – Ariana Grande, Chaka Khan
"Pantera" – Anitta
"How I Look On You" – Ariana Grande
"Blackout" – Danielle Bradbery
"Got Her Own" – Ariana Grande, Victoria Monét
"Charlie's Angels Theme" (Black Caviar Remix) – Jack Elliott, Allyn Ferguson
Source: Ariana Grande