Dan + Shay Are Still Number One, Talk Working With Bieber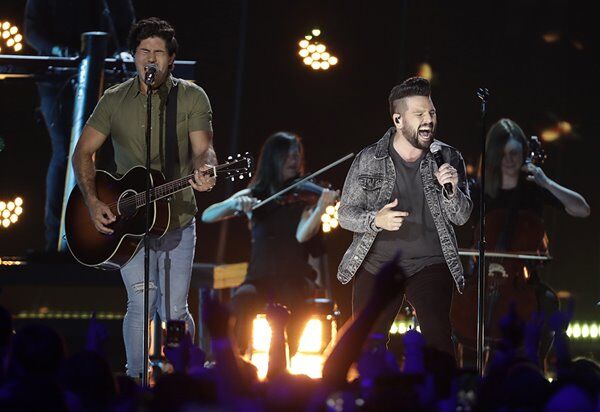 Dan + Shay continue to enjoy chart success. Not only does their latest hit, "10,000 Hours," featuring Justin Bieber, top the Hot Country Songs chart for a seventh week, it also moves into the Top Ten on the Country Airplay chart, now at 10.
The song also continues to remain in the Top Ten on the all-genre "Billboard" Hot 100, landing at nine this week.
Meanwhile, on the American Music Awards red carpet, the Dan Smyers told "Billboard" that all this chart success is "surreal," noting, "We're those nerds who always refresh and we're like, 'Oh my gosh, we jumped two spots today,'" adding, "We do that because we appreciate it, we appreciate all the people that put hard work into this and make it happen for us… It's a special feeling."
As for working with Bieber,

Shay Mooney

shares "It's crazy, it's a pinch yourself moment when you're driving down the road and you see Dan + Shay featuring Justin Bieber and we're like, this cannot be real, this is pretty wild."
Source Billboard