Dan + Shay Announce New Album "Good Things"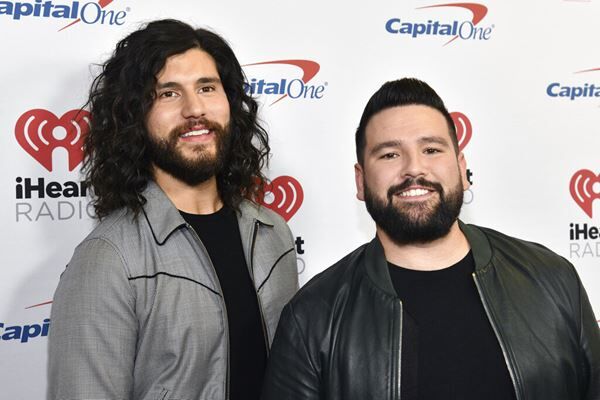 As we told you, Dan + Shay recently shared they finished what they're calling their "best album yet." Well, now we know a little more about it.
The duo just announced the album, "Good Things," will drop August 13th, and they just released the title track from the album. "Good Things" also includes already released singls "Glad You Exist," "I Should Probably Go To Bed," "10,000 Hours," featuring Justin Bieber, and more.
"We poured every bit of our hearts into this project and have never been more excited for anything in our entire lives," Dan + Shay share. "can't wait for it to be yours so soon." Check out the video to the right and the track list below.
"Good Things"
"Steal My Love"
"You"
"Body Language"
"Give in to You"
"Irresponsible"
"Lying"
"One Direction"
"Let Me Get Over Her"
"Glad You Exist"
"10,000 Hours" with Justin Bieber
"I Should Probably Go to Bed"
ONE MORE THING!

Dan + Shay stopped by "Today" on Friday, where they performed "Good Things," as well as "Glad You Exist."
Source: Dan + Shay